EUROSTAM
A NEW VENTURE TO HELP SENSITISED RENAL RECIPIENTS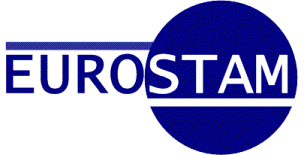 Dear colleague
We appreciate the previous help that you have given to the AFND website (www.allelefrequencies.net). As you may know, the frequency data from your population is already on the website. However, we wish to move this on a further step and to use the data in another scheme which will help difficult to transplant patients, i.e. ďa hope for a future transplantĒ. You may have read a recent EFI Newsletter in which Frans Claas summarised a FP7 grant called EUROSTAM. The aim of the grant is to expand the very successful Eurotransplant scheme of Acceptable Mismatch Program to aid those highly sensitised patients (HSP) to receive a kidney. Basically, if a HSP patient is not successful at obtaining a transplant from a donor in their own country which other country might have a suitable donor.

The aim is to actually expand the scheme to other countries and for kidneys to be exchanged between countries for these HSP patients. Our role is to collect HLA data in normal patients in all the countries of Europe. You have already helped by providing the frequency data from your population or populations. However, for the scheme to output the Acceptable Mismatch program for all patients in Europe and to exchange kidneys for these specialised group of patients, we need to have the phenotypes of the individuals who make up the frequency data. Obviously, this will be provided anonymously. We donít need to know anything about the individuals, save that they are part of your normal population data. You donít even have to provide this for your existing population on AFND. If you have new data that will be very acceptable.

Data at either low or high resolution is acceptable and you can rest assured that the benefits of using your data will be communicated to you. It is also the intention (EFI willing) to keep everyone up to date via EFI Newsletter and EFI meetings. We hope and trust that you will see fit to taking part in this venture. The HLA community is renown throughout Europe for helping each other and our patients.
Click
here to
go to EUROSTAM website.
Contact
Derek.Middleton@rlbuht.nhs.uk
for further information.
We would also be very glad to receive new populations even if you have not previously contributed to the website.